US District Court allows Facebook lawsuit against NSO Group to proceed
News added 26.07.2020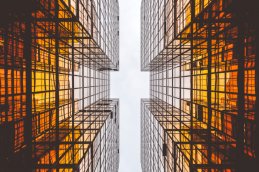 July 16, 2020 US District Court for the Northern District of California ruled that WhatsApp and its parent company Facebook can proceed with the lawsuit in US against NSO Group, an Israel based software company.
In October 2020 the Tech giants have filed a complaint in California claiming that NSO Group exploited tech vulnerabilities in WhatsApp to perform targeted attacks on human rights defenders, journalists and others worldwide in the service of foreign governments.
In the motion to dismiss the lawsuit NSO claimed derivative immunity from lawsuits in US courts due to its business with foreign governments falling under Foreign Sovereign Immunity Act. The court denied the claim ruling that even assuming derivative immunity is recognized in California courts (prior decisions on that matter are from other judicial circuit), NSO failed to meet its standard because it is not incorporated or formed in the United States.
The court did not accept the plaintiffs' position that jurisdiction clause in WhatsApp's terms of service in respect of lawsuits brought by users against Whatsapp also applies to lawsuits brought by Whatsapp against users. However, the court confirmed personal jurisdiction of Californian courts based on the fact that alleged NSO actions targeted specific Whatsapp servers located in California.
On these and other grounds, NSO's motion to dismiss the complaint for lack of personal jurisdiction was denied.
This ruling came shortly after a court in Tel Aviv ruled against the revoking of the NSO export license, case filed by Amnesty International.
FULL TEXT OF THE ORDER GRANTING IN PART AND DENYING IN PART MOTION TO DISMISS